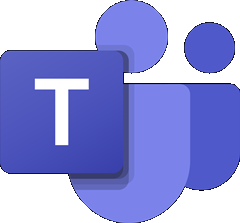 Date and Location

The event takes place on April 22+23 with optional workshops on April 24 (PowerApps also April 26). (see schedule)
It will be online only in Microsoft Teams. You will need Teams or the web client and a Microsoft Account.

Fees

2 days core conference: 85 Euros (incl. all taxes)
1 workshop: 240 Euros (incl. all taxes) - sorry, all workshops are sold out

How registration works:
1. Please fill in the registration form.

2. You will then receive an e-mail which includes a pdf invoice + information for the payment process.
Please allow up to 2 business days for this e-mail.

3. Make payment.

• If you are in a SEPA country we ask that you use bank transfer.

• From outside of SEPA you can pay via PayPal. This includes credit card and other methods.
Whether you need a PayPal account for this or not, may depend on PayPal's policy for your country.

4. Upon receipt of your payment, we will send you a further e-mail to confirm your registration.

5. Shortly before the conference you will receive an email with the meeting link.
After the event, recordings will be available for attendees, and perhaps a select few for the public.
For any questions please contact us.
And now, please REGISTER!